Uljanik is not only a member of E-LASS but also currently in the running for a prestigious award as JEC has nominated them for its innovation prize which is set to be revealed next week in Paris. In an attempt to learn more about their work, we have managed to get an exclusive interview with Senior designer Vito Radolović.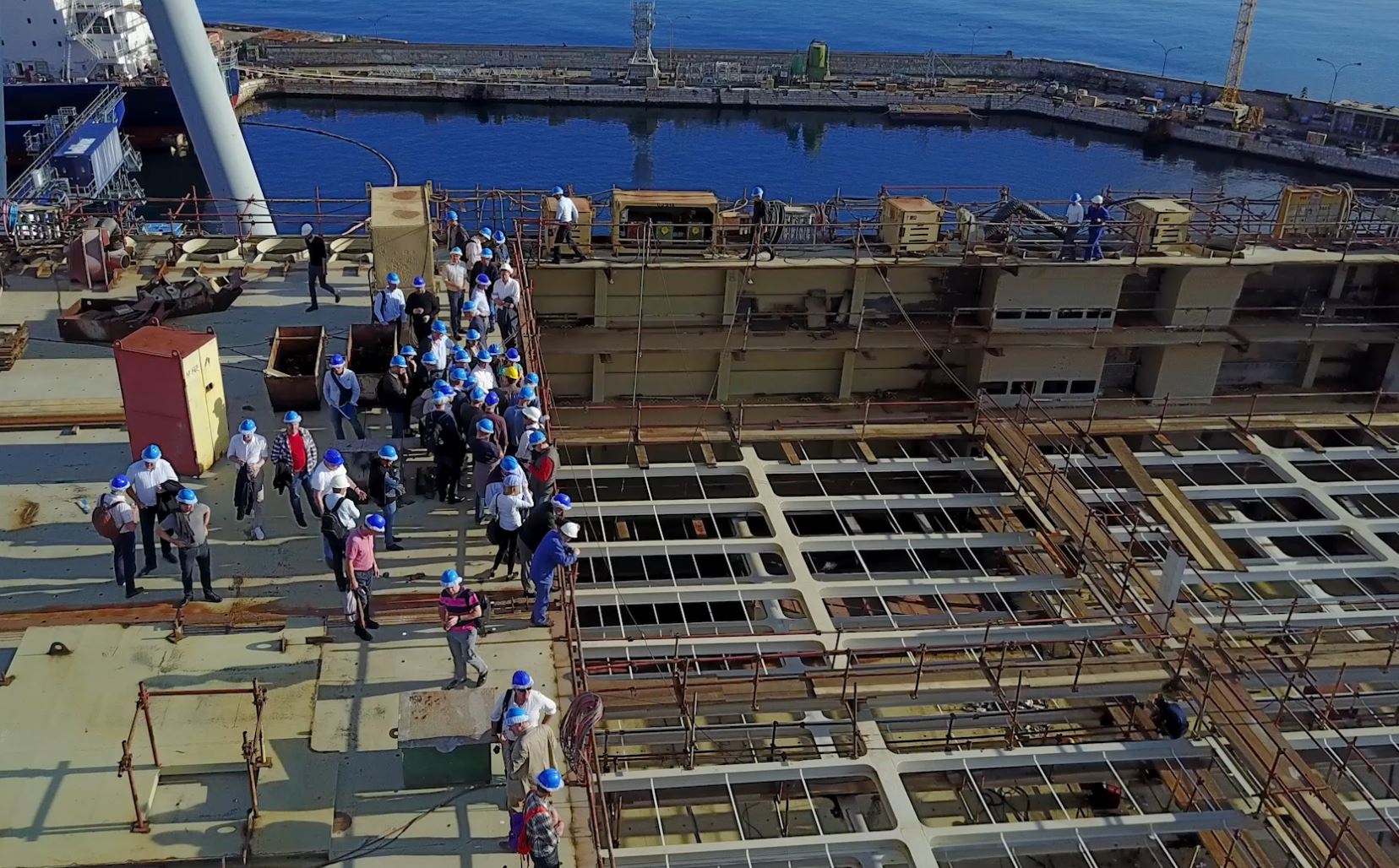 First off, what is it that you do?
– Uljanik is a newbuilding shipyard designing and building various types of vessels. Lately, the shipyard is concentrated on medium sized cruise vessels, RO-RO vessels, specialized vessels such as the offshore construction vessel, Jack-up heavy lift platforms and dredging ships. Since year 2006, Uljanik is also active in R&D projects founded by the European Commission. I am working as a Senior designer in the Yards Design office, and I am active in the R&D projects as well.
Uljanik's SIEM Cicero car carrier vessel is currently nominated as a finalist in the Marine sector for a JEC Innovation Award, are you surprised?
– We were encouraged to apply to the JEC innovation awards by our composite partners, implying that our application could be a hit at the JEC. Later on, we have investigated about JEC and found out it is the biggest show on composites and yes, we were surprised to be among the finalists.
It is obviously a prestigious award, what does it mean for Uljanik to be nominated as a finalist?
– From Uljanik's point of view it is a confirmation of continuous investments in research and development leading up to a competitive product. We are a steel oriented shipyard, and this nomination highlighted that Uljanik together with partners around Europe have done something extraordinary.
Uljanik was founded 1856 and today you are at the forefront of innovation, how come you have managed to be successful for such a long period of time?
– I would say part of the reason is because we are trying to keep the know-how in-house by educating our engineers, production workers and others starting from high school up to their retirement.
Currently you have one SIEM Cicero car carrier vessel at sea and three more are being built as we speak. What is so special about this sort of vessel?
– The innovative design of three upper cargo decks implemented with a large quantity of GRP sandwich panels. In total, 12,500 square meters of deck area is covered with the composite structure which is equal to two and a half football fields. Such design has increased ship performance by improving stability, reducing fuel consumption and increasing cargo intake.
According to my sources, the SIEM Cicero car carrier vessel has a decreased structure weight of 300 tons and a decreased ballast weight of 600 tons, is that correct?
– Structure weight has been decreased by 230 tons in the upper zone of the vessel which has improved stability performance and allowed us to reduce the required ballast water in the vessels double bottom for an additional 600 tons.
Thank you Vito for your time!
As the JEC's Innovation prize is a people's choice award you are very welcome to vote for Uljanik's vessel.
Additional information about the vessel:
COMPOSITE CARGO DECKS FOR A 7000-CAR CAR CARRIER VESSEL
Nominated for a JEC Innovation Award: Uljanik JSC (Croatia). SIEM Cicero car carrier vessel using a large number of GRP composite structures for cargo decks, saving considerable weight, reducing fuel consumption and CO2 emissions. Key benefits: reduced fuel consumption: 4.5% or 2.1 t/day; increased payload: 800 tons; reduced production lead time; improved crew and cargo safety in case of a fire; same production cost as conventional design.
If you would like to know more about the vessel there is also a short video made by Uljanik as part of the RAMSSES project which you can watch here: